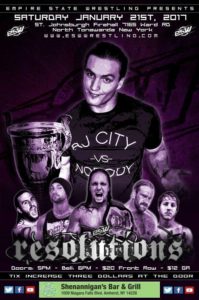 Saturday, January 21, 2017
St. Johnsburg Fire Hall
7165 Ward Road – North Tonawanda, NY
Doors Open: 5:00pm | Bell Time: 6:00pm


***TICKETS WILL NOT BE MAILED. TICKETS WILL BE HELD FOR YOU AT THE DOOR. SHOW YOUR ORDER RECEIPT EMAIL ON A MOBILE DEVICE OR BRING A PRINTED PAPER COPY.***
---
1st Row – SOLD OUT!
---
2nd Row – SOLD OUT!
---

 General Admission, ESW Resolutions (Jan. 21, 2017) – $12.00
---
---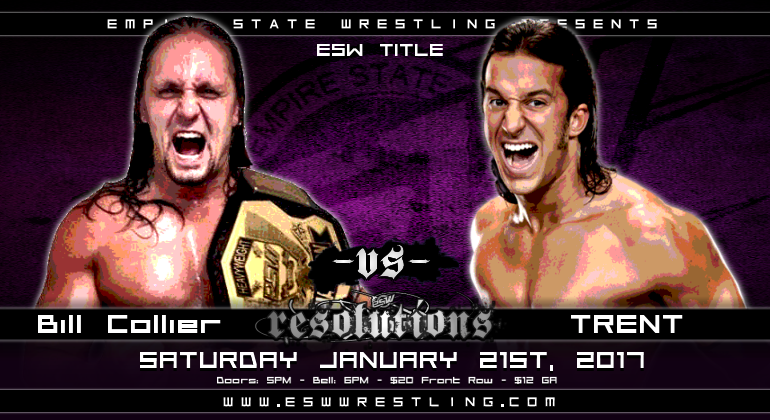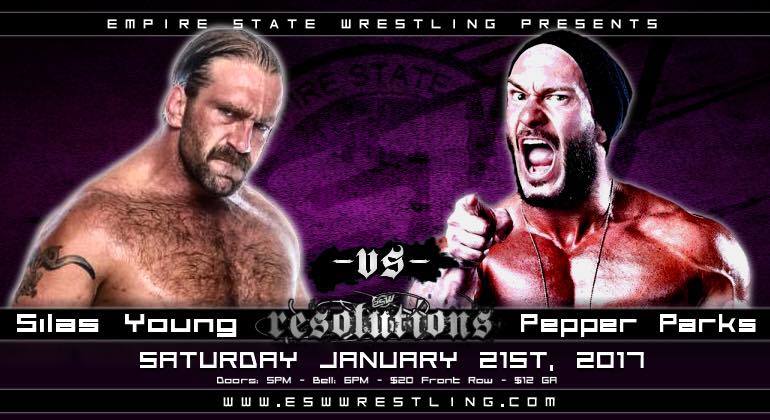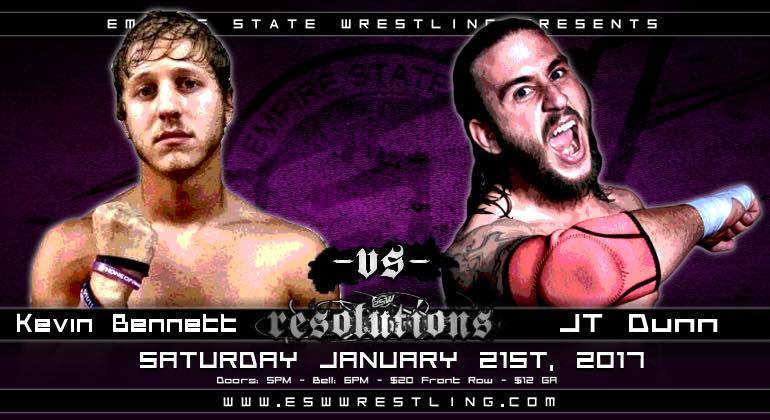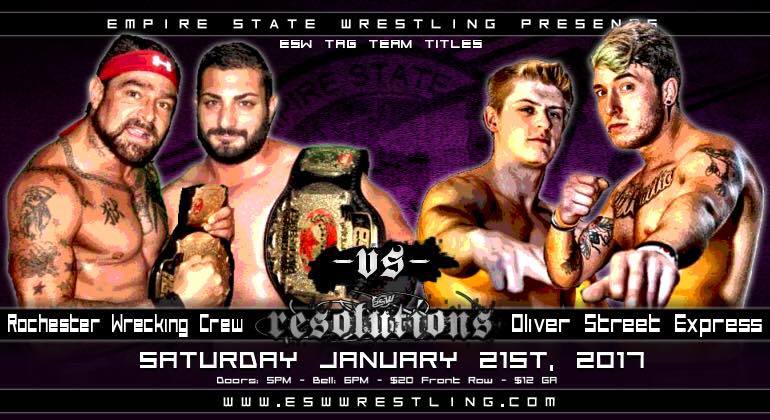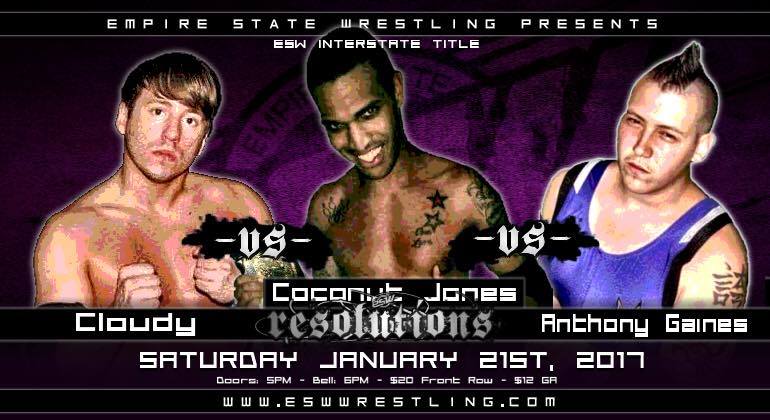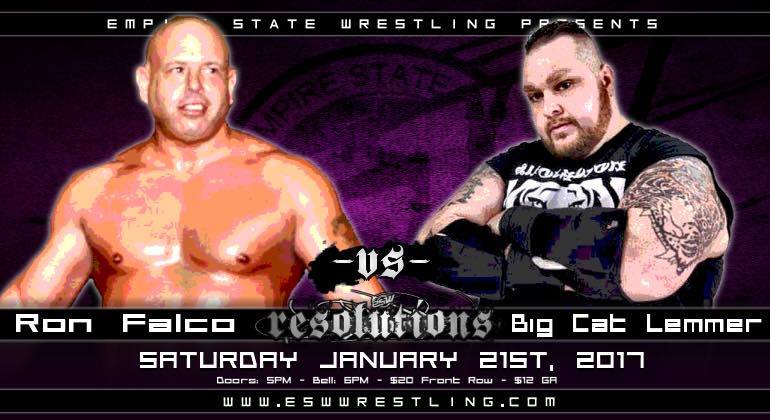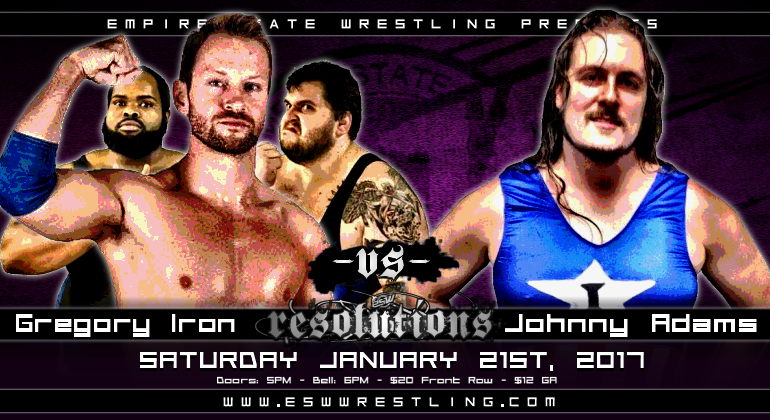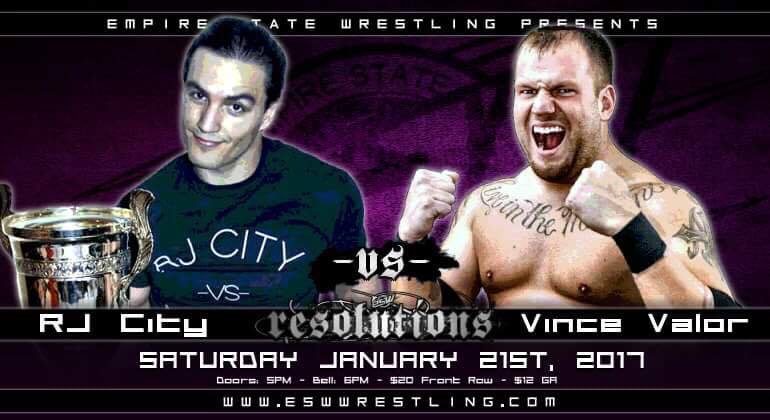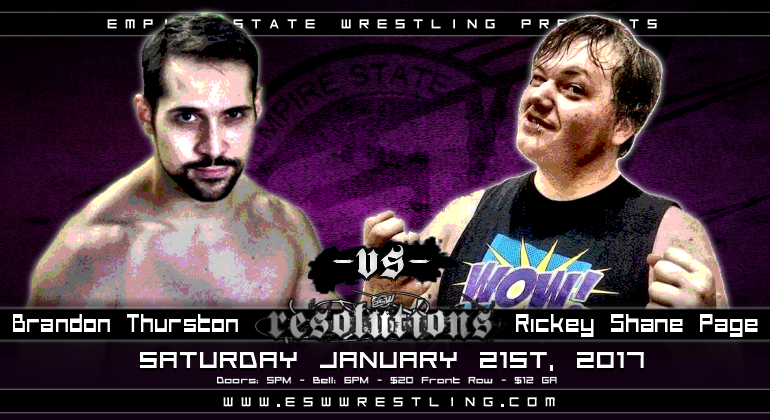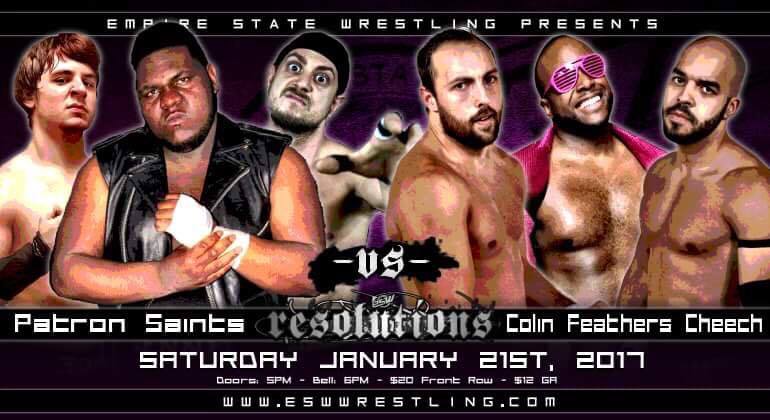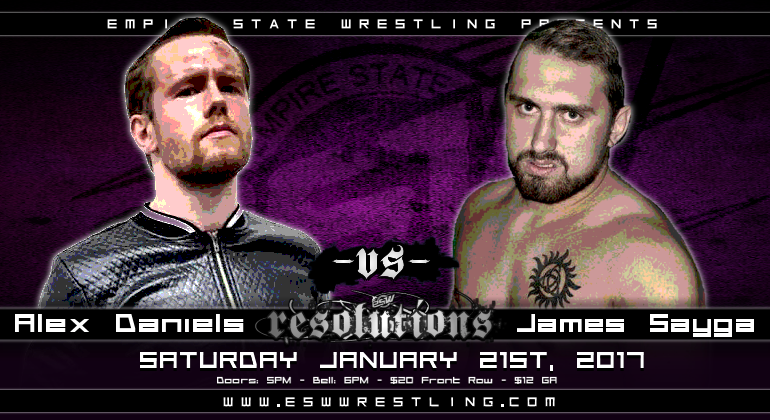 ---
Open New Student Trial for Grapplers Anonymous Pro Wrestling Training School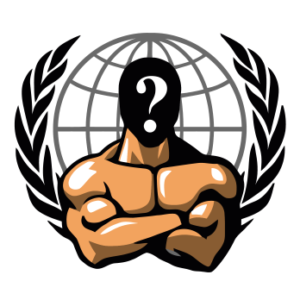 On the same day as this event, at 12:00pm at St. Johnsburg Fire Hall, in conjunction with Grapplers Anonymous we'll be presenting a trial for anyone seriously interested in training to become a pro wrestler.
Grapplers Anonymous has our highest recommendation for wrestling training and has already produced several wrestlers who we have booked on our events.
The trial will determine if you will be accepted as a student at their gym in Lackawanna, NY. Successful participants must be in excellent physical condition. The fee is $25.00, which must be paid in cash when you arrive. Click here for more information.