Saturday, November 25, 2017
Frontier Fire Hall
2176 Liberty Drive, Niagara Falls, NY
Our next event is "Ring Wars", Saturday, January 20, featuring Brian Cage and Mark Haskins! Tickets will be available soon here at eswwrestling.com!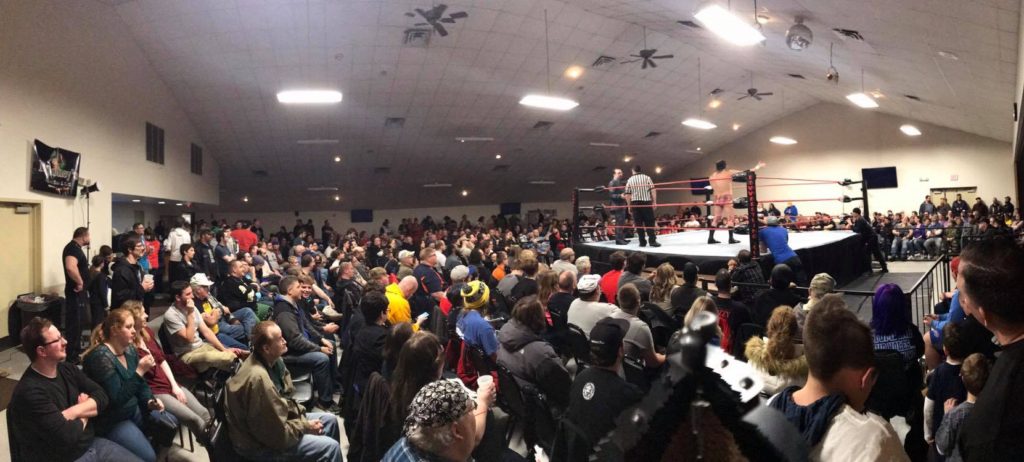 Gregory Iron won a battle royal to earn a spot in the Ilio DiPaolo Cup Match.
To Infinity and Beyond (Cheech & Colin Delaney) beat the High Seas (Captain Nick Ando & Cloudy).
ESW Interstate Title: Anthony Gaines beat Coconut Jones to become new champion.
ESW Tag Team Title: The Cogar Brothers beat Oliver Street Express (Randy Philbrick & Andrew Cravatta) by count-out. Oliver Street retained.
Street Fight: Brandon Thurston beat Mikey Everynite.
Frankie Feathers beat Ethan Page. Timekeeper Todd Brantley was the special enforcer.
Ilio DiPaolo Cup Match: Kevin Bennett beat Bill Collier, Matt Sydal, Kevin Blackwood, Sean Carr and Gregory Iron to win the DiPaolo Cup, giving him an ESW title match at any time.
ESW Heavyweight Title: Kevin Bennett took his title shot and beat RJ City and Braxton Sutter to become the new champion.
Vince Valor & MVP beat The Fraternity.