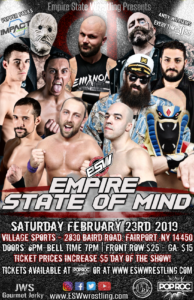 Saturday, February 23, 2019
Village Sports
2830 Baird Rd, Fairport, NY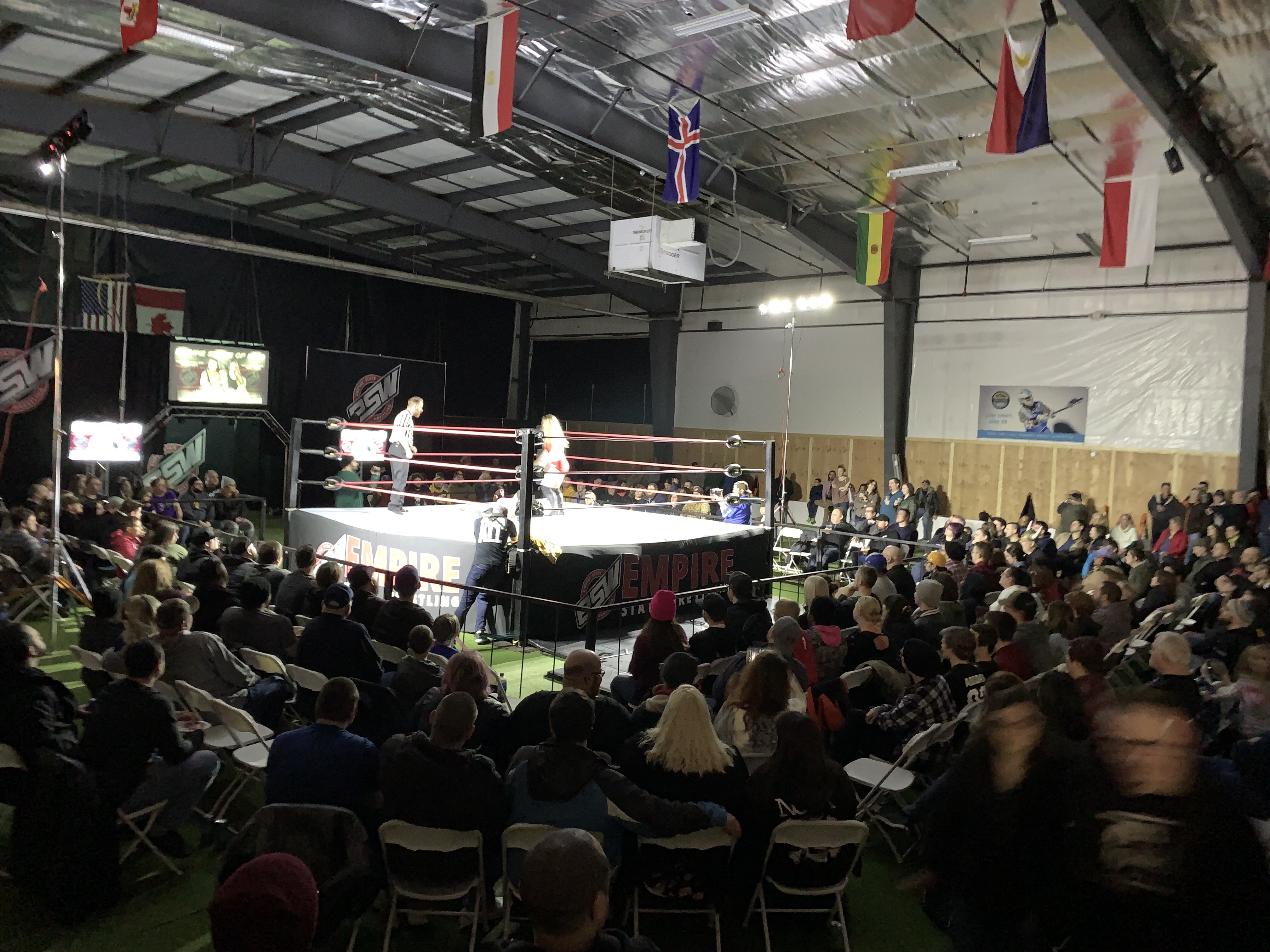 1. Dewey beat Bones.
2. Kate Carney beat Katie Arquette.
3. James Sayga, Vince Valor, Frankie Feathers & Mr. Brickster (w/ Big Cat Lemmer) beat Slade, Jerk Cockins, Leroy Green & TJ Crawford (w/ Vinnie Paulino)
4. Captain Nick Ando beat Omega Aaron Draven.
5. The Butcher and the Blade (Pepper Parks & Andy Williams) beat Anthony Gaines & Bill Collier.
6. Rob Sweet beat Cloudy.
7. To Infinity and Beyond (Colin Delaney & Cheech) beat Private Party.
8. Eric Emanon beat Leo St. Giovanni and Gavin Glass in a triple threat match.
9. ESW Heavyweight Title: Brandon Thurston beat John McChesney to retain.